May Newsletter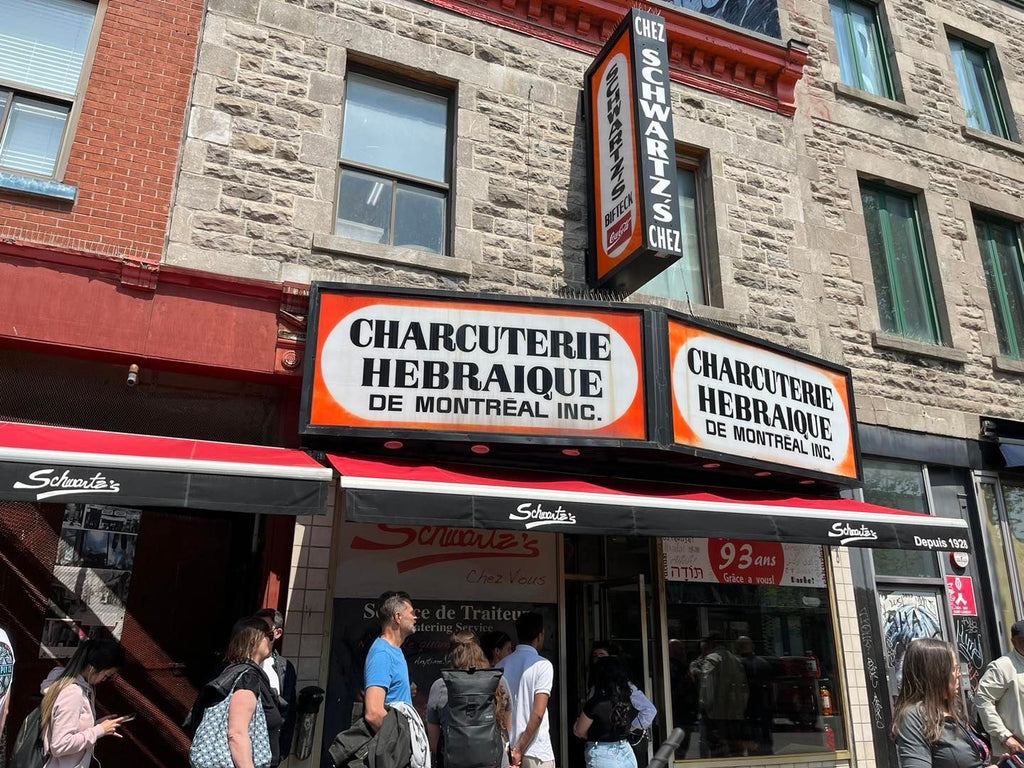 Boy, am I bummed.
As many of you may have heard, The Main closed this week. Slovenia closed last year. We are the only remaining deli with table service on The (infamous) Main. Thank goodness La Vielle Europe is still going strong.
As we march towards our 100th anniversary, it's important to remember the handful of storied landmarks that made The Main The Main. As Johnny pointed out to The CBC for an article this week, we never thought of any of our competitors as such; but as friends; collegues, even. The thought of having to exceed all of your expectations alone is a daunting challenge that we humbly accept. We wish all their families well and hope they visit as we keep on truckin'.
We are busily preparing for a banner summer and can't wait to share online and in-person stories with all of you. While we can't make you latkes or cheesecake (we don't have a kitchen), we can enjoy a classic cured in-house, smoked in-house and cut by hand à mesure Montreal smoked meat sandwich together and look forward to many more years to come.
See you soon!
Anastasia Nakis and The Schwartz's Family