Smoked Meat Spaghetti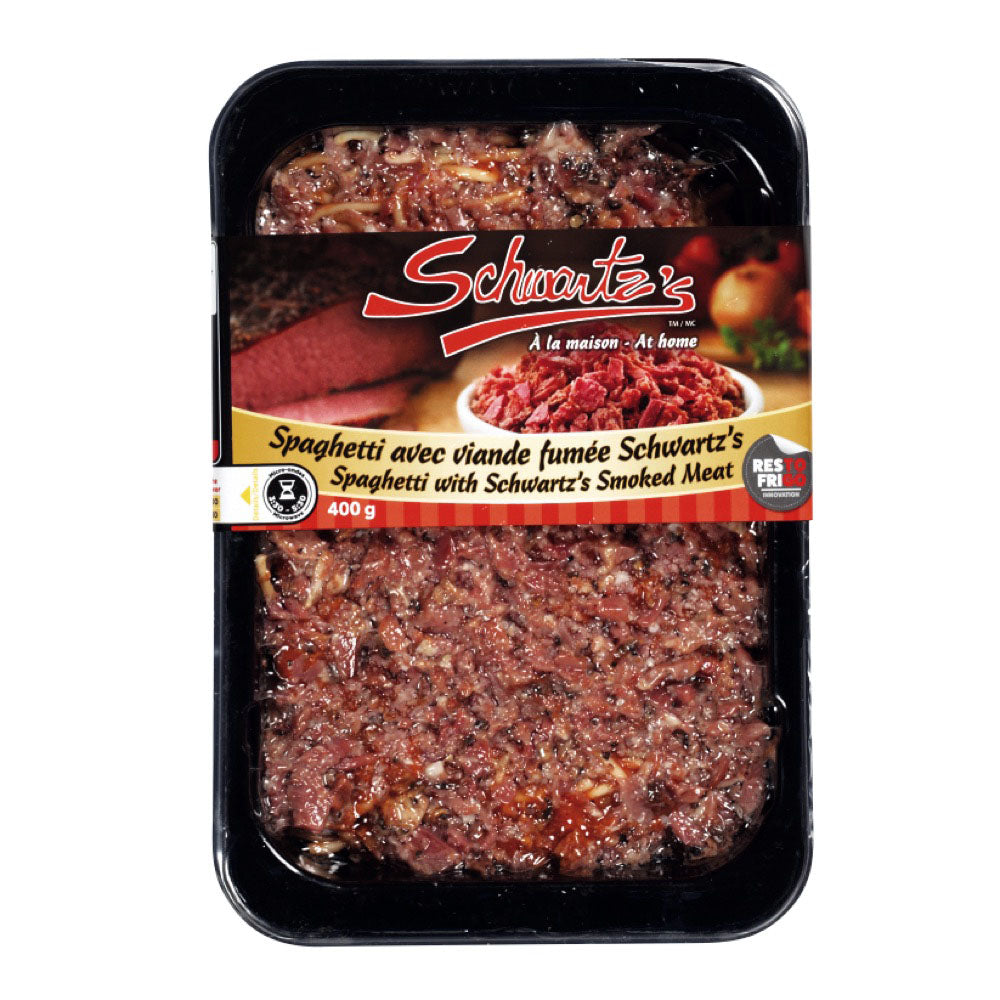 Today's is a Montreal Classic: Smoked Meat Spaghetti; inspired by you, fair customer, who called us at the Deli wondering if we prepared this uniquely Montreal delight.
1 box of your favourite spaghetti (they vary between 450 and 500g per box, serving 4 to 6 adults)

1 onion, chopped and sautéed in 1 tsp vegetable oil

450 g white mushrooms, sliced and sautéed w the onion (they lose 60% of their size in water once cooked)

300 g lean ground beef added to the mixture (make sure your heat is set to medium/ low)

Dash Worchesterchire

Pinch each: salt; pepper; parsley; basil.
As this is cooking, bring two pots of water to a boil: one for the smoked meat pouches (available at IGA and Costco); one for the pasta. Use 3 pouches and keep the rest for lunch the next day. Cook your pasta al dente.
Add between 600 and 800 ml of your favourite tomato based sauce to the mushroom and beef mixture, stirring to combine. Let simmer. Remove your smoked meat pouches from the pot and carefully empty them onto a cutting board for "chop chop". Add the chopped smoked meat to your sauce and simmer.
Drain your pasta and divide it among plates. Top with the sauce and enjoy. Garnish with freshly grated parmesan and a sprig of fresh basil. A peppery Zinfandel is a great choice here.
(If you prefer, call Nickels or Dagiovanni for delivery (had too, sorry.))
Bon appétit!
Anastasia Nakis and The Schwartz's Family